The Cape Winelands
An easy drive from Cape Town, the Winelands dramatic mountains stand guard over a quilt of working vineyards, elegant Cape Dutch estates and quaint towns boasting top restaurants, hotels and spas.
The Winelands is all about stepping back from the hectic pace of modern living and appreciating the finer things in life in some of the most gorgeous and tranquil locations South Africa has to offer. Sample some of the regions award-winning wine offerings, stroll through exquisitely maintained gardens or explore art galleries and antique shops in the oak-lined streets of the local towns. You will never want to leave.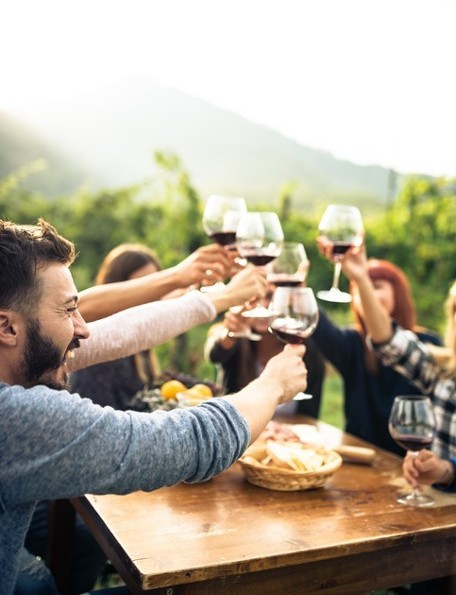 The Cape Winelands HOTELS
What OUR CLIENTS SAY
Travel Focus organised our Honeymoon and they were amazing. Travel Focus made is so easy and got us as a couple! We went to South Africia on Safari and Mauritius. Everything was amazing, a trip of a lifetime. We would highly recommend Travel Focus, we will never forget our honeymoon, treasured memories!
Lucy
Travel Focus is knowledgable, friendly and warm. They go above and beyond to ensure you are beaming before you even go on your trip!
Caroline
Thank you to Travel Focus for organizing a trip of a lifetime. We wanted to visit Mexico to celebrate a birthday and Travel Focus could not have been more helpful. We picked the resort and the trip was amazing from start to finish. A trip we will never forget!
Emily
We booked our honeymoon to Mauritius and South Africa and we would do it all over again! We were treated like royalty and Travel Focus could not have been more helpful, we kept changing our minds but Travel Focus were so patient, could not recommend Travel Focus enough!
Janice
Maritius was so beautiful, South Africa was magical! All accomodation was top class. Will book with Travel Focus again! Top class service with no hidden extras or worries
Louise
Thank you so much to Travel Focus for booking our amazing holiday to New York and Las Vegas, Travel Foucs gave us great advise and helped us plan a fabulous holiday, we will be back for our Honeymoon!
Andrea
Have booked our Honeymoon with Travel Focus to South Africa and Dubai, amazing service and helpful and pleasant staff!
Shelly